Updated: January 18, 2023
Most people have a difficult time just thinking about divorce. Even so, if you have decided to take the first step and attend a divorce consultation, you should know what to expect at the divorce attorney's office. Going to the divorce attorneys' office does not necessarily mean that you will go to the courtroom the next day or anytime soon. However, it will give you a list of options to consider when deciding to go to court.
Despite you feeling that you have problems that do not have a solution contacting a divorce attorney when facing a possibility of divorce is the right move. Divorce attorneys are skilled professionals who are experienced and equipped to deal with all matters that revolve around a divorce.
From the first time you call your divorce attorney's office, you should know that everything you say will be treated with a lot of confidentiality. Every bit of information you give that includes your name and why you are calling will be kept private.
A phone call to a family law attorney will not allow you to have in-depth conversations. Most phone calls are meant to schedule face-to-face initial divorce attorney appointments to the attorney's office that you have called.
Having that initial consultation at the attorney's office law firm does not mean that you have to file for divorce. Most attorneys may even recommend a marriage counselor or marriage therapist after the first initial meeting.
How The First Initial Consultation Can Help You Make Your Decision
When you walk into a divorce lawyer's office for an initial divorce consultation, you may not have all of the information you need to make your decision. This is your chance to find out as much as you can so you can make a sound decision. Here are some of the things you can do so the initial consultation can help your decision-making process.
Know More about Divorce by Asking Questions
Marital issues are different and should be treated as so. In a productive initial divorce consultation, you will get the opportunity to discuss the divorce concerns that you have. In this session, you will get an understanding of what life after divorce would be like. A typical divorce issue is child custody, spousal and child support, division of properties, and others.
While at the consultation, you will get legal advice. You will understand the best options you have in settling your divorce. You can decide to go to court, but it isn't the only option. While at the attorney's office, you will have more insight into the litigation process. You will get to learn about other types of divorce methods you can opt for, such as an uncontested divorce. Aside from litigation, you have the option of choosing the collaborative divorce process or divorce mediation.
The collaborative divorce process and divorce mediation will work best if you and your spouse are in agreement and when there is hope for a peaceful divorce. Divorce mediation collaborative is a cheaper option and a more simple divorce procedure compared to going to trial. Depending on your divorce issues, you will determine if divorce through mediation is the best option for you.
Know the Strategy That You Will Use
After a divorce consultation, you can decide what you need to fix before going through the divorce procedure. If you were not employed, you could think of getting a job to not affect some of the decisions that can be made because you do not have a stable income.
Also, if you feel that pursuing a divorce will lead to you losing your minor child's custody case, you can choose to wait until they are older.
Related: Orland Park Child Custody Attorneys
Interview the Divorce Lawyer
Find out more about the lawyer, credentials, and cases they have handled if you decide to go to trial. If you settle on the litigation process, you should get an experienced Orland Park divorce attorney to represent you.
A List of Questions That You Should Ask a Divorce Lawyer
Asking a prospective divorce lawyer a common question about their capability may feel intimidating. However, when you hire a lawyer, you will spend a lot of money based on the legal services they will provide you. It is crucial to make sure your money counts. There are in-depth legal questions that you should ask a divorce attorney before you settle on them.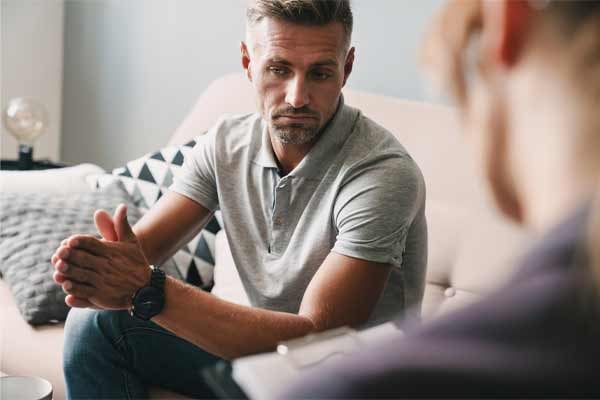 Do You Specifically Have Experience Handling Cases Like Mine?
Each case is different. You may be looking for a lawyer who works with military divorce, or you may have other complex issues revolving around your divorce. Each divorce case is unique and will require a different approach. Asking the lawyer if they have handled a case such as yours will help you gain confidence in their ability to represent you.
How Long They Have Been In Practice
Depending on how complex divorce is, you should decide on the level of experience of the lawyer you are hiring. The more experienced a lawyer is, the more equipped they are to handle any legal matter about divorce.
Their Knowledge about the State's or County's Rules Concerning Divorce Cases
No matter how good a lawyer is, if they have no knowledge of the state's or county's divorce law, it will affect the outcome if you go to a divorce trial. It is advisable to hire a lawyer who has experience representing clients within your locality.
Are You Comfortable Taking My Case?
After explaining all of the details, you want to know if the lawyer is comfortable taking on your case to understand how you are going to move forward.
Prepare a list of questions that you would like to ask the lawyer before the initial attorney meeting.
What to Expect at a Divorce Consultation
The first meeting is about orientation purposes. As a potential client, you tell the attorney about your case and decide if you will move forward and work together. Here are some of the documents that you can bring with you to the initial consultation.
A petition for divorce or divorce paper if you were served
Marital property agreement or a prenuptial agreement
Any other supporting legal document
Making Sure the Attorney You are Hiring Is Competent
You can ask to speak to some of their past clients and find out what they have to say about how their case was handled. Carry out research and find out about their track record. It is crucial to find out if they have any particular certification through their state bar association. Book your free consultation with Tommalieh Law, one of the best family law firms in Illinois, and tell us about your case.