Domestic matters that arise within family law are very sensitive, and they require a divorce attorney of the highest quality and professionalism. During a divorce or a child custody battle, you and your children have various interests that need protection, including assets and property, child support, and visitation.
If you're unaware of your rights or what the law offers, it's beneficial to speak with a Cicero family lawyer who can articulate what you may not even recognize as legal issues. At Tommalieh Law, we bring years of experience in family law in Illinois.
Our personalized approach and empathy have helped our team of experienced family attorneys in Illinois get the best outcome from the family law matters they have negotiated and litigated. Call us today at (708) 232-0017, or chat with us online to learn more about our legal services or schedule a free initial consultation.
What Do Family Lawyers Cover?
Family law deals with family-related and domestic matters. Many family lawyers represent clients in a divorce and issues related to divorce, including marital property division, child custody and support, and spousal support. Other family lawyers represent victims or perpetrators of domestic violence during civil protection order proceedings, and they defend clients accused of domestic violence in criminal proceedings.
Other areas that family attorneys cover include adoption and guardianship, child abuse and neglect, and juvenile delinquency. Although there are family attorneys who have developed a particular specialty, such as adoption law, most family attorneys have expertise in many practice areas.
Further, family lawyers must have a wide range of legal skills because they draft and negotiate contracts, pleadings, and other legal documents; litigate contentious matters; guide clients on their rights and options, and try to dissolve disputes. Besides, they must also have excellent interpersonal skills and be adept in managing emotionally volatile situations.
Should I Hire a Lawyer for Child Custody?
If you're going through a contentious child custody battle, and the other party has hired an attorney already, you'll be at a disadvantage if you attempt to represent yourself. The court system is complicated, and thus, most people hire lawyers to help them navigate the legal system. Although you don't need a child custody lawyer to go through a custody case, however, having one advocate for you and give you legal counsel can make a tremendous difference. 
With no knowledge of family law, including the law itself and the rules of evidence, it's difficult to present your custody case to the court effectively. Trying to do so can affect your case negatively, and ultimately your ability to get or maintain custody of your child.
A family law lawyer can help you navigate through every challenging process in your child custody case. Some challenging processes you may face during your custody case include:
Discovery. This is the information-gathering process. A family law attorney can help you organize the information better and present it in a manner that's more favorable to your case.
Court. A family law lawyer can advise you on how to navigate the court system and how to conduct yourself before a family law judge. Because this is a very stressful and emotionally draining situation, an attorney's guidance is crucial.
Fierce attorneys. If the other lawyer is fierce and aggressive, your family law attorney can prepare you for that. Also, your lawyer can help you prepare for the type and intensity of questions that you may face from the other lawyer during mediation, negotiation, or a court hearing.
Expertise. Also, a family law attorney can advise you about whether you should hire a custody evaluator or guardian ad litem, or whether you should take other critical steps to strengthen your custody case.
Apart from these issues, often, child support is a big part of custody cases and its resolution happens alongside the custody dispute. Because of the complexity of financial issues, it's essential to get the legal advice of experienced counsel.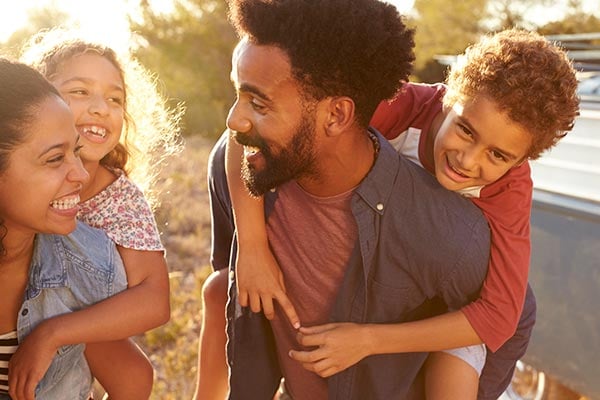 What If I Can't Afford an Attorney for Child Custody?
A custody dispute can be a frightening and overwhelming experience, especially if money is tight. However, even though you can't afford to hire an attorney to represent you, there are many options available, and some people may even qualify for free lawyers for child custody cases. 
The American Bar Association (ABA) suggests that affordable legal representation and support might be possible through your nearest legal aid office. This is a not-for-profit agency that offers financial support toward legal problems to those who meet the income requirement. 
Legal fees in a child custody case can be extremely costly. Because family law attorneys expect to be paid hourly. Also, attorneys require a significant retainer to support your case. However, if you can't afford to hire a private attorney, you have two primary options: represent yourself in court or if you meet the pro bono program's income requirements, you can request services from a pro bono lawyer.
What Questions Should I Ask My Family Lawyer?
If you're embroiled in a family law dispute, it's crucial to seek legal counsel from an experienced family attorney. However, before hiring a family law attorney, it's imperative to interview potential lawyers to ensure your goals for the case will be met.
Since attorneys often offer a free or low-cost initial consultation to discuss case details and possible options, leverage this opportunity to ask several questions. These questions will help you establish the merit of your case and whether the attorney will be the right one for you.
Although your questions will vary depending on your situation, here are 5 questions to ask your family lawyer during a consultation:
What is your level of expertise? Depending on your situation, it's essential to have a veteran attorney on your side. Also, make sure your lawyer is well-versed with the law concerning family matters. Find out their track record, and how often they settle cases outside the court. Further, make sure the lawyer is compatible with defending your case, and they're bringing something unique to the table.
How much will it cost me? Most clients worry about finding affordable legal help, no matter their circumstances. If you think you can afford the cost of the family attorney's services, ask about payment options and billing cycle. Ask the attorney if they work on retainer and if your case will end up being handled by paralegals, ask about a possible discount. Remember to ask if there will be any hidden costs associated with filing fees or other additional costs.
What is the likely outcome of my case? It's essential to hire a family law attorney who can help you get a favorable outcome, so it's crucial to ask them upfront. However, don't look for the answer you want to hear, look for honesty. Explain your situation and ask straight out what your chances are and what the situation looks like.
Will this be a collaborative effort? Some lawyers might want to approach the case from their own perspective, however, you may be uncomfortable with that because you have no input. Ask what their goal for your case is and if it matches yours, ask them if they're ready to collaborate. Also, inquire if they favor mediation as an outcome over lengthy court proceedings. 
Are there other ways to solve my case? Since hiring a family lawyer can be costly, especially if your case goes to trial, you should at least establish what your other options might be. Arbitration and other out-of-court arrangements may save you time and money. Also, they can reduce undue anxiety and other emotional trauma. 
Contact Our Knowledgeable and Compassionate Cicero Family Lawyers Today!
Getting a divorce in Illinois and dealing with the many family law issues that usually arise out of a divorce can be daunting, costly, and emotionally stressful. Fortunately, hiring the right Cicero family law lawyer is the key to handling these family law matters quickly and efficiently. 
At Tommalieh Law, our team of skilled family lawyers has extensive experience in all manner of divorce and family law matters. We will make sure that you understand your rights under the law. We understand that all divorce and family law cases are unique, and our priority is to get the best outcome for you and your children based on your specific circumstances.
To schedule a free initial consultation, call us today at (708) 232-0017, or chat with us online to learn how we can help.