When you are in the midst of a rough divorce or a tough custody battle, it is never easy. Unlike your therapist, as a family law practice, we may be unable to help you with the emotional side of things, but we may just be the experts you need. Our DuPage family law and divorce lawyer, Tamir Tommalieh, is ready to help you in the Chicago area.
Before 2019 where couple divorces rate has been reported to be low, 50 % of married couples in the US ended up getting divorced. Illinois is actually one of the states that have recorded lower cases of divorce.
When couples get married, they hope to live happily ever after, but life happens. We want to be there for you when it really matters. We can help you when it comes to divorce and other legal issues that may arise in the process and may need to be settled.
This is a crucial moment in your life, and you will need professionals besides you who know what they are doing. When you have a specialist from Dupage county working on your any of your legal disputes, the process will be faster, and it will be smoother.
We have highly trained family and divorce lawyers working in our team who are always ready to help. We want to answer some of the questions that you might have so you can make an informed decision.
Issues Our Divorce Lawyer Can Help With
Here are a variety of family law cases;
Paternity cases
The custody of a child
Spousal support/postnuptial agreements
Child support
Guardianship
Divorce
Adoption
Restraining orders
Other issues revolving around the family
When dealing with one of the above family law issues, the most obvious thing would be to look for an attorney. A divorce lawyer is a family law attorney that specializes in the area of divorce. However, they can as well deal with other issues that concern family law.
When you are looking for a family and divorce lawyer in DuPage County to entrust your case to, you need to consider their previous track record. Divorce can be messy and can leave you in an emotional and depressed state. We know this! We offered family law services to families just like yours deal with family law matters and get back to their new normal after a divorce.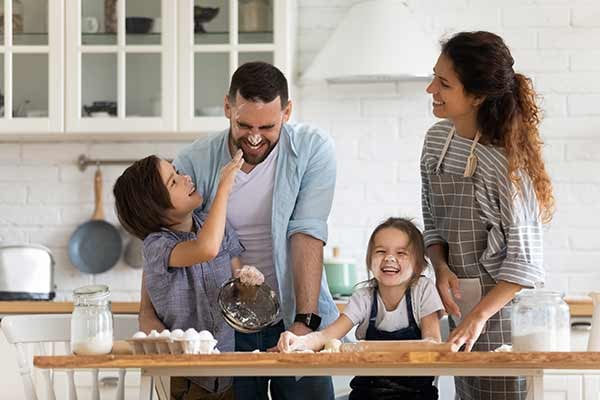 Should You Tell Your Divorce Lawyer Everything?
Full disclosure can work to your advantage when it comes to your divorce case. You may feel embarrassed about disclosing sensitive information about yourself to your lawyer. However, you have to remember that your attorney will help you, depending on your provided information. When you withhold information, it can be used against you during proceedings, and your attorney will be blindsided. If you choose to share the information beforehand, your attorney will be able to strategize if the issue comes up in court.
We respect our clients' privacy and believe in client-attorney privilege. Everything that our clients share with us is to help build a case in their favor. It is never used against them. We have heard it all before, and we want you to trust us enough to let us help you. Here are some of the things that you should share with your attorney.
If you or your partner has had an affair during the time you were married
Instances of abuse. Either verbal, physical, emotional, or anything else related to that
Instances of child neglect
 Have you made it known to the public that you are getting a divorce?
You may not know the kind of information that you need to disclose, but we are here for you. We will have some questions about divorce to ask you so we can work together towards the goal of getting you a great outcome.
How Much Does a Divorce Lawyer Cost?
The costs of Divorce for a family attorney will depend on where you live, your requirements for divorce, and how long the attorney has been in practice. On average, a professional attorney in Dupage county can charge you around $260, and it can be more or less depending on different factors. The fee only applies if you are filing for a divorce. It will rise when other issues such as child custody and division of property come into play.
An experienced attorney will charge you by the hour, and you will end up paying them based on how long they spend on your case. There are different modes of payment. Some divorce attorneys will expect you to pay them upfront. Others will prefer that you pay a retainer fee or a deposit before you start working together and then pay the other half after the case is closed.
These are some of the services that you will receive from the divorce attorney you will hire.
You can be given full representation. In this case, they will deal with all of the issues of your divorce
You can opt for a initial consultation. In some cases, the consultation is free. In this case, you will explain your issues, and they will give you some advice
The lawyer can offer you limited legal representation. This is whereby they only offer their services on a particular issue. It can be only for your process of divorce, child support obligation, prenuptial agreement, child custody and property division
While you should consider the cost of a family attorney, you should be more focused on finding an experienced family law practitioner who knows what they are doing. When you get a professional and compassionate divorce attorney to help you, things will move faster and they'll ensure that you get the best representation. We want to be whom you rely on because we know we can help.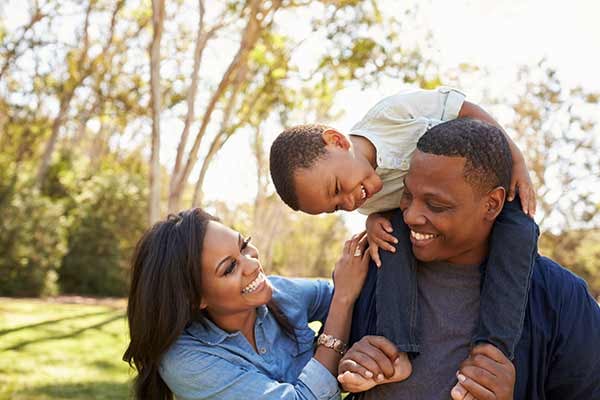 Strategies and Tactics That Will Work Best For Your Divorce
There is no easy divorce. Why? It is a period of separation for a couple who had sworn to be together forever. Now they are looking for a child support attorney and representation in family legal issues. However, the divorce can be amicable, or it can get messy fast. You can try implementing a few tactics that will ensure that all goes well in your divorce case.
Keep Your Emotions in Check
No matter how angry you are at your spouse, you do not want to be seen publicly yelling at them or even looking a bit aggressive towards them. You have to maintain your composure. When you lose your calm, there is a high likelihood of you being labeled as emotionally unstable. Incidences like this can give the other party an upper hand by giving the basis for child custody. interactions among family should be kept at a minimum to avoid unpleasant exchanges.
Get into a support group, talk to your family, or start seeing a therapist, so you can vent and keep your emotions in check. Your experience in divorce will not be easy get all the support you can.
Do What Is Best for You
The divorce process can be overwhelming and emotional. It is possible to lose sight of what you are hoping to achieve. Concentrate on making decisions that will add value to your life after divorce and not decisions that will hurt your spouse. 
When kids are involved it would be best that relationships between parents remain cordial so they are able to come up with favorable parenting plans.
Get the Right Attorney
It would help if you had an expert litigator who has experience working in high-conflict clients in divorce case. This way, if you decide to go to court, you will have a good lawyer working on your case. However, you should avoid working with a lawyer who will just look to stir up trouble so that they can raise their legal fee. Choose a lawyer that always has alternative dispute resolution tactics.
Contact a DuPage County Divorce Lawyer Today!
At Tommalieh Law, we care. We have the expertise and the resources to help you out and a high value for the attorney-client relationship. You are just not another case to us. We want to hear you out and come up with a plan to help with your divorce and child support proceeding so you can have a peaceful life after divorce. You can trust us with the most important thing to you - your family, and we promise to take care of you. We would love to hear from you. Give our Illinois family law firm a Call!