Updated on
August 4, 2023
Updated: August 4, 2023
The way to prove paternity in Illinois can be done through an Acknowledgment of Paternity (AOP) form signed by both legal parents and notarized. This creates a legal determination of paternity.
Paternity can also be established through a Paternity Action filed with the Circuit Court, which may include genetic testing of the biological parents. Both parents through their biological relationship to the child have legal obligations, such as financial support and seeking legal child custody or visitation.
When filing a petition for paternity, it is essential to employ a skilled family law attorney with expertise in paternity matters. Tommalieh Law's family law attorneys with experience can help with the legal process. Call our firm at (708) 232-0017
Definition of Paternity
Establishing paternity means legally determining the legal father of a child. This gives the father certain rights, such as custody and visitation. The mother can also receive support from the father. Without legal paternity, the mother has sole custody and is solely responsible for decisions about the child's welfare. This includes family medical insurance care and education.
It's important for parents to establish paternity quickly. This ensures appropriate rights for both parents and the growing child, and security for parent-child relationships in the future.
Overview of Paternity Laws in Illinois
Paternity refers to a child's father. Establishing paternity is important in Illinois for parents and children. It gives the father certain responsibilities and privileges, including child support and decision-making power.
It also benefits the child with access to health insurance and Social Security benefits. Paternity in Illinois can be established through an Acknowledgment of Paternity (AOP) form or court action. The AOP needs both parents' signatures and must be filed with the Illinois Department of Healthcare and Family Services.
Alternatively, a Paternity Action can be filed with the Circuit Court of the county where the child lives. If proven to be the biological father, both parents will have specific responsibilities, such as seeking custody or financial support.
Steps to Prove Paternity
To establish paternity in Illinois, you must first show a legal relationship between the child and the alleged father. This involves a paternity test at a local health department or laboratory, where both parties provide a blood sample or cheek swab. Once the test is done, legal paternity can be established through an Acknowledgment of Paternity form or a Paternity Action filed with the Circuit Court.
If using an AOP, both parents must sign and file it with the Illinois Department of Healthcare and Family Services. If using a Paternity Action, a judge will determine the biological father.
Obtaining a Birth Certificate
The process of proving paternity in Illinois involves obtaining a birth certificate from the Illinois Department of Public Health. This document legally establishes the identity of the child's father and is often required in cases related to child support, custody, and other matters that require proof of parentage.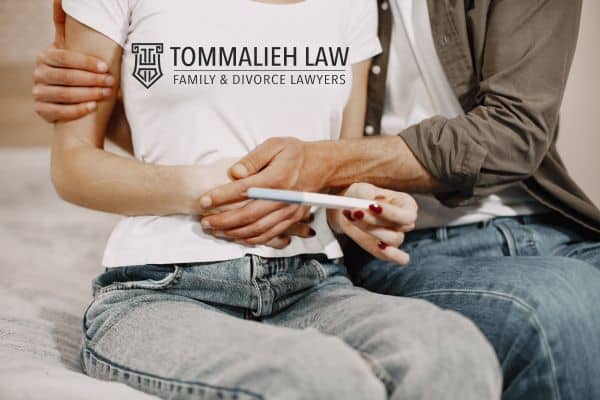 To obtain a birth certificate, parents must register the child's birth with their local county clerk and then submit a request to the Illinois Department of Public Health, along with proof of paternity.
DNA Testing
DNA paternity tests accurately determine biological paternity by collecting samples from the potential father, child, and mother through cheek swabs or blood tests. A DNA match between the man and the child's half-genome not inherited from the mother establishes paternity. Genetic testing is often required by courts to confirm paternity.
In Illinois, mothers can initiate legal proceedings for a paternity test if the father resided there during conception. DNA analysis after birth helps establish custody arrangements, children's legal documents, and government benefits.
Voluntary Acknowledgment of Paternity (VAP)
The Voluntary Acknowledgment of Paternity (VAP) is a process in Illinois that allows unwed parents, with the presence of two witnesses, to sign an affidavit and establish a legal relationship with their child.
This is an important procedure as it grants both parents equal legal rights and obligations. Paternity can also be established through other methods such as a court order or adoption papers.
Family Services Involvement
In Illinois, paternity can be established voluntarily or through family services involvement. Cooperation from the mother, father, and other relevant parties is required in the latter option, which is coordinated by the Illinois Department of Healthcare and Family Services. The process starts with filing an application for paternity establishment with HFS.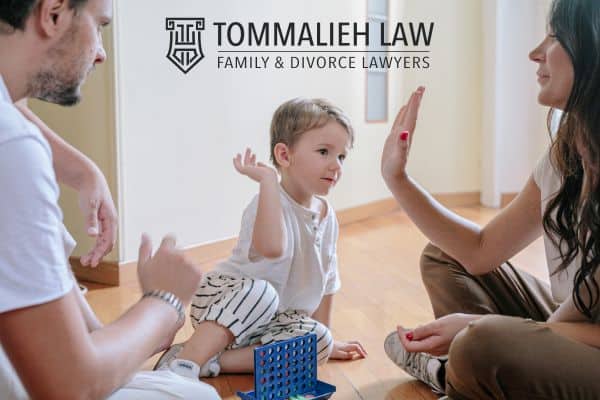 Adoption is also an important means of establishing paternity across the nation, and the process varies from state to state. It often involves court filings and a home study.
Legal Relationship With the Alleged Father
To grant a child access to rights and benefits such as financial support, medical care, and inheritance, legal paternity must be established in Illinois. The best ways to prove paternity are through a voluntary acknowledgment or genetic test.
Adoption papers or paternity affidavits may also be used. The process can vary by state, so research local laws to determine what is necessary.
A court order is often the best way to ensure legal rights and benefits for the child, and both parents must cooperate. Other parties may need to be involved depending on the circumstances.
Other Considerations for Proving Paternity in Illinois
Proving paternity in Illinois can be challenging and time-consuming. It is important to have legal representation to guide you through the process and provide advice on your rights and responsibilities. Obtaining an order of filiation from a court may be necessary and some aspects of the process may require a fee.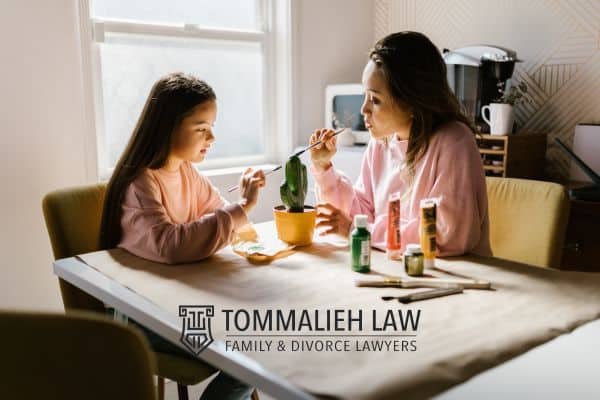 It is recommended to plan accordingly by researching your rights under Illinois law and determining if voluntary acknowledgment or family services involvement is necessary. It is also advised to seek legal representation for a successful outcome.
Parental Rights, Responsibilities, and Visitation Rights For Unmarried Parents and Fathers
In Illinois, establishing paternity is crucial for fathers to have legal responsibilities and visitation with their children. Two ways to do this are genetic testing and an Acknowledgment of Paternity form. A court-ordered DNA test is conclusive proof of a paternal relationship. An Acknowledgment of Paternity form is filed with the Illinois Department of Healthcare and Family Services.
Once paternity is established, unmarried parents have legal responsibilities, including financial support and decision-making for the children's health and education. Unmarried fathers may be granted visitation on a case-by-case basis.
Legal Parentage Established Through a Civil Union or Domestic Partnership
Illinois unmarried parents in a civil union or domestic partnership can establish legal parentage through a court order. They file a joint petition with their names, addresses, and relationship status. Both parties testify in court about their wishes for parentage and custody. The court issues a legal parentage order, and both parents have parental responsibilities and obligations.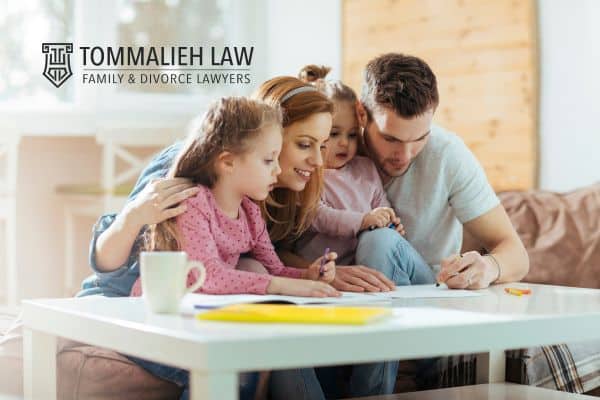 The mother usually gets primary physical custody, while the father is granted visitation and financial support responsibilities. Both parents must attend counseling or parenting classes if required for the family's well-being.
For More Information about Paternity Tests Contact Tommalieh Law Today!
If you have paternity issues in Illinois, a Tommalieh Law family law attorney can help. Paternity cases need legal expertise, and we can assist with negotiations or court proceedings. Our attorneys will lead you through the process and safeguard your rights. Our legal advice on paternity is reliable and focused on obtaining the best outcome for all parties involved.