Updated: January 18, 2023
Mediation for parental issues in Illinois is one of the many dispute resolution options available to couples seeking to resolve family issues involving a divorce or parenting issues. During divorce and child custody mediation, the parties cooperate to resolve conflicts and agree on issues regarding child custody, child support, spousal support (alimony), and division of marital property and liabilities with the help of a neutral third-party mediator who:
Helps the parties define the family law issues;
Facilitates communication between the spouses; and
Assists the couples in negotiating mutually agreeable solutions.
At Tommalieh Law, we're committed to helping our clients resolve family matters involving children in the most effective and cost-efficient way. Our experienced family law mediators have extensive experience in mediation of child custody, allocation of parental issues, parenting time issues, and spousal support mediation.
We have successfully helped couples throughout Orland Park, IL, and surrounding areas, including Lake County, Kane County, Will County, DuPage County, and Cook County, reach amicable agreements around these issues. To schedule a free initial consultation, call our family law firm today at (708) 232-0017 or chat with us online to learn how we can help.
What are the Four Steps of Mediation?
Every family mediator has a unique approach to the mediation process. However, a family mediation typically proceeds as follows:
Initial Joint Meeting
After the parentage mediator speaks with both parents and their Orland Park, IL, divorce lawyers individually and the parties have individually met with their family law attorneys, the mediator convenes a meeting of both parties and their mediation lawyers to summarize the mediation process, explain his or her role in the mediation process, make sure that both parties understand the process is confidential and voluntary, and discuss the parties' objectives.
During this meeting, the couple will make initial comments to the mediator concerning family law issues that are important to them. The mediator and both parents will take part in a joint discussion to identify contentious issues, establish whether to hire more experts, and identify potential solutions.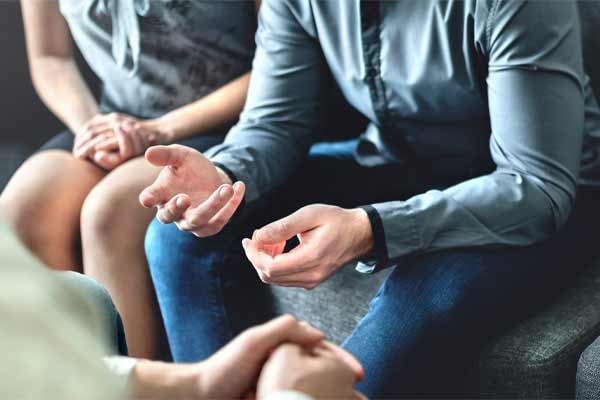 The Mediator's Caucus With Each Parent
After the initial joint meeting with the mediator, the mediator will meet individually with each parent to clarify each parent's position, concerns, and proposed solutions. Although some mediators will tell you at the outset that these conversations won't be shared with the other party, this isn't always the case.
More Discussions
After both parents have met individually with the mediator, several joint discussions and individual caucuses will take place until either all the family law issues involved in the mediation are resolved or the parties and the mediator establish that an agreement can't be reached through mediation. 
Memorandum of Understanding
If the process is successful, the mediator writes a memorandum of understanding stating the issues the couple has agreed on and any outstanding issues that the parties disagreed on. The family mediator will then file a mediation report with the family law court stating that a mediation took place, whether it was successful, and naming the parties in attendance. The parties' family law attorneys will then prepare a final settlement agreement to be filed with the family law court based on the terms of the mediator's memorandum of understanding.
What Are The Benefits Of Mediation?
Mediation is an attempt, by a neutral, third-party mediator, a disinterested party, to bring about an agreement on contested family law issues in a family law case, such as a divorce, relocation, or paternity case. During the mediation process, the mediator makes no decisions. If mediation is successful, the parties agree on all or most of the issues.
If disputes to mediation arise, the case must continue in the litigation process. However, it's essential to note that reaching an agreement within mediation isn't an all-or-nothing proposition. Often, some matters are resolved within the mediation process and others aren't.
Deciding contested family law issues through mediation has several benefits when compared to litigation:
The parties to a mediation view the mediation process as more responsive to their family needs than the litigation process. This is because parties to a mediation have more control over the process, and it results in faster resolution of family law issues in divorce.
The family mediation process creates a personalized solution for the family, as opposed to a "win" or "lose" outcome in the litigation process.  
Parties are more likely to comply with the agreements reached through the family mediation process when compared to court orders decided by litigation. Also, mediation agreements are less likely to be re-litigated by the parties at a later date. 
Mediation agreements resolve family law issues surrounding divorce and parenting earlier in the process than litigation, which is less stressful for the family.  
The mediation process is private, while litigation alternatives, such as arbitration, collaborative divorce, and cooperative divorce, make personal family matters public. During mediation, parties can speak freely, consider other available alternatives, raise concerns, and even apologize without their statements being used against them in the trial.
Further, the mediation process is more cost-effective than litigation. That's because the parties can resolve many of their family issues directly without paying divorce attorneys to litigate their issues in court.
Can I Skip Mediation and Go Straight to Court?
A couple may start family mediation voluntarily at any stage of their family law case, even before filing for divorce. Also, in domestic relation cases, spouses must attend court-ordered mediation. Even if both parties attend family mediation because the court ordered them to do so, any resulting agreement from the mediation process is voluntary. 
All the judicial circuit courts in Illinois have mandatory mediation programs for family law cases involving visitation issues or child custody. However, both parents can be excused from the mediation process if the family law court determines that an impediment to mediation exists, including domestic violence. 
‍Where mediation is mandatory, Illinois Supreme Court Rule 923 states that an initial case-management conference must be held within 90 days of the service of the petition or complaint. If at the time of the initial case management conference, both parents are in disagreement concerning a parenting plan, the court will schedule the family law case for mediation. And 30 days after the family mediation is complete, a complete case-management conference will be held.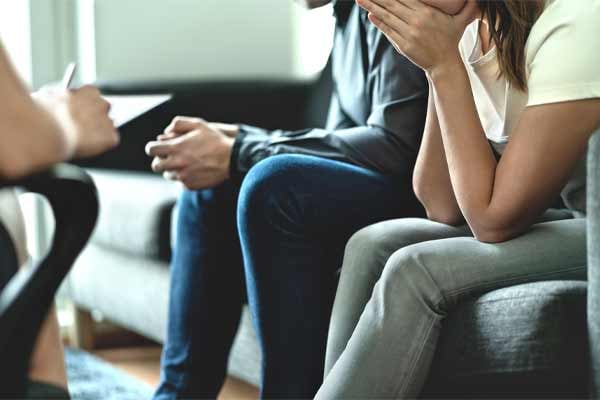 ‍Local court rules for mediation differ regarding the minimum number of mediation sessions, how impediments to mediation and exceptions are to be handled, the time required for each session, and provisions for confidentiality. In Cook County, the family law court assigns a mediator and parents don't have to pay a fee. However, in other counties in Illinois, the parties choose their own mediator and pay the mediator's fee. In these counties, family law courts may apportion the mediator's fee between the parties, select the mediator if the parties can't select their own, or order the family law mediator to perform pro bono work. 
Often, in family law mediation, each parent is represented by his or her own family law attorney. However, if the mediation process is started voluntarily before the filing of a case in court, some spouses choose to undergo the mediation process without a family law lawyer. Even in a voluntary mediation process, it's essential for each spouse to hire his or her own family law attorney to facilitate the process.
Family law attorneys are especially essential when a power imbalance exists between the spouses. Also, should the couple choose not to hire family law lawyers for the mediation process, an experienced attorney will be essential when filing the results of the mediation in court Also, an experienced mediation lawyer will be helpful in getting a final order in the case.
What If Mediation Is Unsuccessful In Reaching An Agreement?
Even though you and your spouse can't successfully reach an agreement through mediation, the family mediation process can be beneficial. This is because the mediation process defines the outstanding family issues between you and your spouse and gives you an understanding of your potential legal options. It's common for agreements to be reached through the spouses' family law attorneys on contested issues shortly after mediation. 
Contact Our Experienced Cook County Mediation Attorneys Today for Legal Advice!
During a divorce, some of the most contentious family law matters that need to be resolved are those involving children. Often, Parents often disagree on issues such as allocation of parenting time, property division, parental responsibilities, child custody, and child support. Family law courts often prescribe family mediation when parents can't agree on their own. Also, some spouses opt for private mediation to work out these matters before going to court.
Our Cook County family mediation attorneys are experienced mediators and aggressive advocates for children. We have worked closely with couples toward reaching amicable and workable resolutions and we can help you too. For a customized consultation with a knowledgeable and skilled family attorney in Illinois, contact our Aurora law office today at (708) 232-0017.