When you're dealing with any family law matter, things can quickly become emotional and legally complicated. These cases are intensely personal, and the stakes couldn't be higher.
At Tommalieh Law firm, our team of dedicated and experienced family lawyers in Illinois helps our clients fight through the complications and remain focused on achieving their goals. Whether you're in the middle of a custody battle, a divorce, or a prenuptial agreement dispute, our Naperville family lawyers are equipped to protect your rights and your best interests.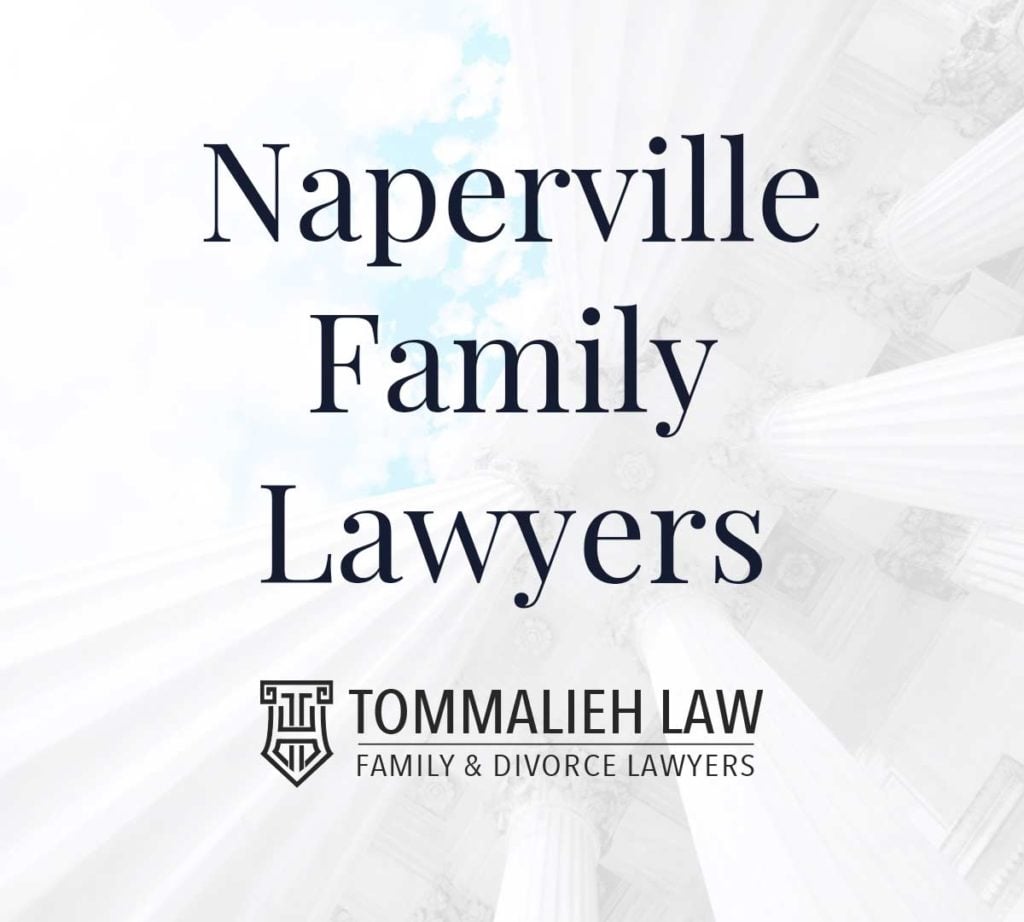 We know that a negotiated solution is almost always preferable to a contentious, expensive trial. We're skilled negotiators who know how to get results, and we offer creative solutions even to the most complicated legal issues. However, sometimes negotiating may not be enough.
When this happens, our lawyers have the skills and knowledge to litigate on your behalf in court. With years of experience, we're prepared to offer the trusted guidance you need and the personal attention you require.
Contact us today at (708) 232-0017, or chat with us online for a free initial consultation.
Should I Hire a Divorce Lawyer?
A Naperville divorce attorney may be exactly what you and your spouse need if considering getting a divorce. Our experienced divorce lawyer will help you through the process compassionately and within a timely manner. We can help you with issues such as child custody, child support, property division and other family law issues in Illinois. 
With an experienced divorce attorney at your side, you'll be able to:
Form an agreement. During the process of divorce, you and your spouse may have a hard time coming to mutual terms on certain things. Coming to an agreement that makes both of you happy may be challenging. A Dupage County divorce attorney can help you come to an agreement quicker than what you may be able to on your own. An attorney can help you out of unfair situations that your spouse's attorney may be pressuring you into.
Lessen emotional damage. A physical and emotional toll can be strenuous when filing for divorce. A divorce lawyer can and will take your emotional needs when representing you into account in order to make it easier for you to rationally make decisions. All your worries, concerns, and issues will be heard in order to make your divorce process less stressful.
Know what you're entitled to. You're more than likely not aware of everything you are entitled to within the range of Illinois divorce law. Being informed of your rights to getting your fair share is what an experienced Illinois divorce attorney can provide for you so that you aren't taken advantage of. We can help diffuse the situation and hopefully come to a mutual agreement between parties.
Keep track of important legal documents.There are particular legal documents that you must fill out and submit for court approval to file for divorce in Illinois. Without these documents, the court can prolong the divorce process or even deny it altogether. To ensure the divorce process runs smoothly ask your attorney to help fill out the forms and answer any questions you may have. 
Parental rights to fight for. A large part of a divorce process can come with determining child custody if you and your spouse have children together. So that the children do not suffer, asking for guidance from a divorce attorney about your rights are extremely important. 
Can Child Support be Modified?
The only way an Illinois child support order can be modified for an increase or decrease is by filing a petition with the court that claims jurisdiction for your case. The basis for the modification request should explain the change being requested in child support obligation from the court as well as a "prayer for relief".
Since you're requesting modification of an existing order, the petition does not need to be served through the sheriff. Notice of the petition can be served through mail at the party's last documented address. 
However, you must serve your petition by certified mail 30 days before the hearing if other actions are sought by the court, such as a change in the allocation of parental time and responsibility. 
If you seek child support modification after final judgement has been made, the notice must be delivered to the responding party, as opposed to their attorney, because it is deemed that lawyer's representation has ended at entry of the final order. 
In Illinois it is crucial to note that you cannot use self help to modify child support. Thus, suspend your child support payments if the other party cannot adhere to visitation rights before getting an order from the court.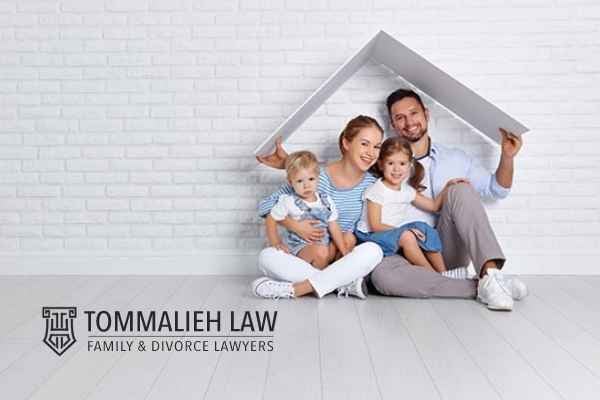 How Is Child Custody Decided in Naperville, Illinois?
If you're a parent going through a child custody battle, you want to know how child custody is determined. It's helpful to know that child custody is always determined based on the child's best interests. However, as a parent, it's also good to know how the child's best interests are determined. 
In Illinois, children over the age of 14 can decide which parent they prefer to live with. But if the family law court establishes that the child's preference isn't in their best interest, it may overrule the preference. When deciding child custody, courts focus on the child's best interests, understanding that the child's needs may change as they grow. Also, courts recognize that having continuity of the parent-child relationship is pivotal in the best interest of the child.
Typically, child custody is divided into two categories, including legal and physical custody. Both types of custody can be sole or joint custody. Physical custody establishes which parent the child lives with and the other parent will enjoy visitation with the child.
Physical custody of the child can be joint custody, and the child will live with both parents and go back and forth between their homes. Legal custody establishes which parent will make important decisions for the child. Legal custody can be sole or joint custody, too.
Child custody arrangements vary depending on the situation and are flexible processes designed to determine what's best for the child. The more you understand the process, the more you'll be in a better position to help develop a child custody arrangement that's in your child's best interests.
What Issues Does A Prenuptial Agreement Cover in Illinois?
In Illinois, prenuptial agreements may address any of these following matters:
If a spouse pays for the other spouse spousal support after a divorce, including the amount and duration of payments.
Each spouse's ownership of marital property following a divorce.
Each spouse's rights to manage, use, transfer, sell, or dispose marital assets.
Each spouse's responsibility to create a will to carry out the terms of the prenuptial agreement.
Illinois's law that will apply to the prenuptial agreement in the event of a dispute.
Each spouse's ownership rights in the death benefit from the other spouse's life insurance cover.
After you're married, you and your spouse can amend your prenuptial agreement at any time. However, it must be put into writing and signed by both parties. Both parties can also revoke the agreement by placing their intentions to null it in writing and signing it. 
How Can I Make Sure My Prenuptial Agreement is Enforceable in Illinois?
Illinois' guidelines are under the Uniform Premarital Agreement Act (UPAA), which governs how family law courts dictate if a prenup agreement is official. 
The prenup arrangements have to be in writing and both spouses must sign the agreement for it to be binding.
For prenup agreements, it is NOT a must for it to be witnessed by anybody else other than the couple. Also it is not mandatory for it to be recorded by the clerk of court. The prenup agreement does not have to legally include a timeline for each party's debts and assets. 
It is more likely that a family law court will enforce an agreement if the party has proof of the other party's financial situation before signing.
How Much Does a Divorce Cost in Illinois?
If you're planning to file for a divorce or have just learned that your spouse has filed for divorce, you probably have many questions and concerns about the divorce process. For many couples facing a divorce, how much a divorce will cost is a common question.
In Illinois, the average divorce costs $13,800, which includes $10,900 in lawyer's fees. Divorce lawyer's fees form a large portion of the divorce cost because the average hourly rate for divorce lawyers in Illinois is $260. The attorney's fee depends on the attorney's hourly rate along with the rate any paralegal and other staff charge factored in with the time an attorney works on your divorce case.
Divorce expenses include fees for other things such as compensation for witnesses and expert consultants, court filing, and costs of sharing and copying documents. Find out what we can do for you at our Naperville location.
Get the Naperville Family Lawyers Help and Legal Advice You Deserve!
At Tommalieh Law we offer solutions to a broad spectrum of family law issues that need experienced legal advice. We provide answers to your questions, explain all your options, customize a strategy for your specific case, and take actions aggressively for a favorable outcome.
We believe in empowering our clients with the knowledge they need to make the right decisions for the well-being of themselves and their families. Our team of experienced attorneys has a passion for helping you through skillful negotiation or fierce litigation when needed. Contact us today at (708) 232-0017, or chat with us online for a free initial consultation.