One of the most frequently asked questions from divorcing couples is whether or not spousal support or spousal maintenance will be required as part of the divorce process. It can be difficult to tell from the onset whether a divorce judgment will establish alimony payments, as different judges can interpret scenarios differently from one another. This means that one judge could look at your case and decide that spousal support payment is needed while another could say there is no cause to award alimony. 
Working with a skilled Orland Park spousal support lawyer from Tommalieh Law will allow you to protect your best interests while a maintenance award is being negotiated or your case is being argued in front of the judge. Our experience representing clients in spousal maintenance disagreements will benefit you as it allows us to apply the knowledge we have gained to defend your rights, protect your assets, and have a better idea as to what the outcome may be from the start. If you have questions regarding how spousal support works, then call our Orland Park divorce attorney and schedule a free case consultation!
How Courts Determine Whether Spousal Maintenance is Appropriate
If a divorcing couple is unable to reach agreeable terms on spousal maintenance as part of their divorce settlement, it will need to be ruled on in family court. The judge presiding over your case will review a wide range of factors to set spousal support obligations. Some of the most common elements they will review include: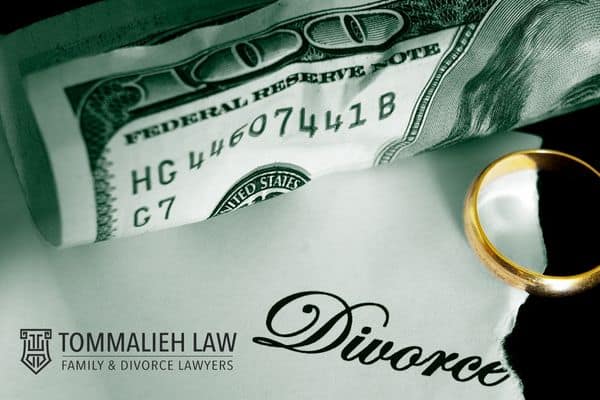 The financial needs of each spouse
The income levels of each spouse
Value of individual assets held by each spouse, including financial resources
Whether either spouse gave up on educational or career opportunities in order to better contribute to the marriage
How long it would take for the spouse receiving spousal support to obtain the education, training, and employment needed to adequately support themselves without outside assistance
The overall length of the marriage
The standard of living each spouse was accustomed to throughout the marriage
Parental responsibilities of each parent following the resolution of the divorce
The age as well as physical and mental health of each spouse
These and other factors may all be weighed in an effort to determine what is fair for spousal support payments. In the case of court-mandated maintenance, the judge will review the circumstances surrounding your divorce and use that information to draft an alimony payment schedule that they deem appropriate. If you and your spouse are able to reach a compromise, you will maintain far more control over the final outcome and you may have alimony payments set by the divorce agreement you create with one another. 
How is Spousal Support Calculated?
So how exactly are spousal maintenance payments calculated? The value of alimony payments is generally decided after reviewing a number of different factors from the marriage. Some of these may be the same as those considered when deciding if support payments are appropriate, while others will be brand new. Commonly considered factors include:
The current income levels of each spouse. The income of the spouse with the obligation to pay support is obviously enormously relevant to this discussion, but the payee income level can also play a role. 
The financial needs of each spouse. This not only includes the basic cost of living requirements but also frequently the lifestyle each spouse was accustomed to in the marriage, and support for expensive health care. Both mental and physical health needs are usually considered for these purposes. 
The potential earnings of either spouse. These should be realistic representations of the earnings, both present and future projections, that could be expected of either party. Educational or career opportunities passed up during the marriage in order to support the relationship can be a significant factor at this stage.
The duration of the marriage. The longer a marriage lasts the more opportunity there is for one party to outpace the other in terms of career growth and earning potential. This can become a major point of discussion when setting spousal support payments. 
Contributions made to one another's educational or career prospects. Couples often help pay for one another's educational opportunities and career training in order to advance the total earning opportunities available. The amount each party contributes to the other's career growth can be massively important when setting alimony payments. 
Any preexisting agreements. Prenuptial agreements are an example of what couples can do to dictate the terms of separation before they are even married. These can establish terms and protect one or both parties' assets and will often include a section detailing what spousal support, if any, is to be paid by either side. 
The divorce process is very rarely a quick one. With this being the case, it is common for temporary spousal support orders to be put in place while the divorce is ongoing, with a full decision being issued when the divorce has been finalized. 
How Long Will I Pay Spousal Support?
The length of the marriage dictates how long you will be required to make spousal support payments. This is how the state of Illinois determines alimony payment periods: a marriage under 5 years will see support payments for 20% of the length of the marriage, and each additional year after the 5th will result in another 4% being added on. This caps at 20 years, meaning that a marriage that lasted 20 or more years prior to the divorce can result in permanent spousal support payments.
Types of Alimony
There are 4 different types of alimony recognized by the state of Illinois. These each serves a distinct purpose and are assigned for different reasons. The different types of alimony you need to be aware of are: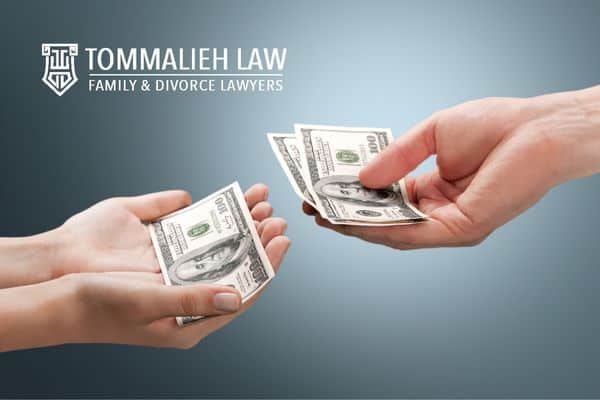 Permanent Maintenance. This is an award of alimony that lasts for life. This type is used for marriages that lasted for at least 20 years, particularly when one spouse will suffer a severe blow to the standard of living they grew accustomed to during the marriage.
Temporary Maintenance. This type of spousal maintenance is awarded while the divorce process is ongoing and before the final divorce agreement is completed.
Rehabilitative Maintenance. This is a temporary award of alimony. It will include a set time period during which the payee is expected to develop their ability to sustain themselves.
Reviewable Maintenance. This maintenance award allows the court some flexibility in assigning alimony payments if there is reason to believe circumstances can change. For example, the court can issue this while determining the ability of the receiving partner to re-enter the workforce and then modify the agreement, including extending or ending it if needed.
Keep in mind that court-ordered spousal maintenance is a legal agreement. Failure on your part to uphold any of the items listed in the document can land you in trouble with the courts, facing punishments including fines and even jail time. It is also important to know that alimony agreements are not set in stone. If you are able to demonstrate a serious change in circumstances you may be able to have a judge modify your existing order.
Contact a Cook County Spousal Support Attorney
Whether you are beginning the process of getting a divorce or are seeking to modify the terms of an existing spousal support agreement you will need the help of an experienced divorce attorney in order to get the most favorable outcome. Alimony payments are frequently one of the most contentious areas in any divorce and you will want to make sure your rights are protected whether you are working through mediation or preparing to go in front of a judge.
At Tommalieh Law our dedicated family law attorneys are prepared to work with you every step of the way. We will answer all of your legal questions, prepare you for every possible outcome in your divorce, and provide you with the best possible legal representation. Call us today or schedule an appointment online for a free initial consultation!