Updated on
September 13, 2021
Updated: February 9, 2023
Same-sex partners have been fighting for the right to marry for many years. Illinois became the 16th state on November 20, 2013, to legalize same-sex marriage. The legalization of same-sex marriage, which is known as the Religious Freedom of Marriage Act, took effect on June 1, 2014. After that date, not only were lesbian and gay couples allowed to marry legally in Illinois, but the state also recognized same-sex marriages officiated in other states. 
Under the law, today, same-sex couples have the right to hold property together, file joint tax returns, not to testify against a married couple, pensions for a surviving married spouse, veterans benefits, equal treatment as other spouses under certain state insurance laws, and all other responsibilities and rights spouses receive through marriage. Also, this means that if a same-sex couple meets all jurisdictional requirements they can get a divorce legally in Illinois. Further, same-sex couples must consider whether a prenuptial agreement or postnuptial agreement is essential to protect the assets or income of a party. Divorces for same-sex couples is a matter that Tommalieh Law has been helping with in Chicago for years.
If you and your spouse are contemplating getting a divorce in Illinois, it's essential to speak with a skilled Cook County same-sex divorce attorney. The experienced attorneys at Tommalieh Law have helped thousands of same-sex couples in Cook County, Lake County, DuPage County, Kane County, Kendall County, and throughout Illinois get a favorable outcome and we can help you, too. To schedule a free initial consultation with our experienced Chicago same-sex divorce lawyers, contact our family law firm today at (708) 232-0017.
Is the Divorce Process Different For Same-Sex Spouses?
No. The divorce process is the same for all couples in Illinois. You will follow the same legal procedures and you and your spouse will file the same dissolution of marriage. Same-sex spouses can also receive alimony, be awarded custody, be awarded parenting time, visitation, and child support for children. The procedure for the division of marital property is also the same. However, the marital property issues expose a different marital issue. Because same-sex marriage was legalized recently, many same-sex spouses have stayed together for a long time before they were married. Here, marital property and assets are only the property they accrued while being married.
Learn More: How long does it take to get a divorce in Illinois?
What are the Potential Issues Do the Same-Sex Spouses Face During Divorce?
Because the marriage law has so recently changed, many lesbians and gay couples often get married later in life than their heterosexual peers. This means many same-sex couples bring more non-marital property into the marriage. Since only marital property is split in an Illinois divorce, there are many challenges associated with same-sex divorce. For instance, suppose one of the parties in a same-sex marriage brought significantly more assets to the marriage. Even though those assets and properties are non-marital, even if the assets aren't titled in both names and otherwise co-mingled—this may cause some interesting challenges concerning alimony and the division of assets.
Each party going through a divorce must protect their interests and rights, with unique challenges facing same-sex couples. When children enter the marriage whether, through adoption or surrogacy, both parties are the legal parents of the children. This means married same-sex spouses have the same rights, parental obligations, and issues, just like any other heterosexual couple.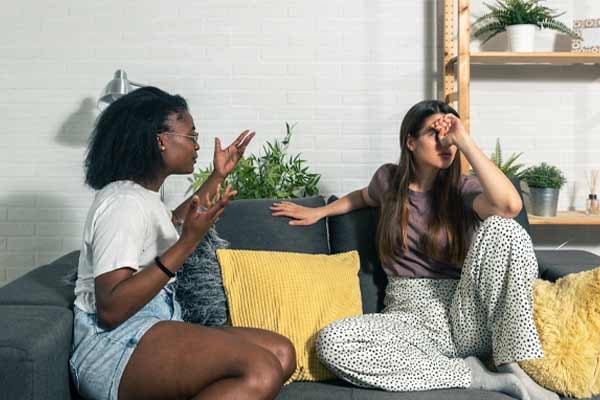 At Tommalieh Law, our same-sex couples divorce attorneys can help you determine and protect your interests and establish your rights throughout your same-sex divorce.
Unlike different-sex divorce, complex visitation issues and child custody disputes exist if only one spouse is the legal guardian of a child or children. This situation can occur when one spouse didn't adopt the child during the marriage or if the child was born to surrogacy before the marriage. The Orland Park divorce lawyers at Tommalieh Law have extensive knowledge of Illinois family law to help you protect your rights interests.
How Will Our Children Factor into Our divorce?
Determining custody of kids is one of the most daunting aspects of any divorce. Both parents want as much time with their kids as possible, so the divorce proceedings can become heated. How the family law court will decide on your allocation of parenting responsibilities based on many factors. 
First, were the children born within the marriage? If yes, then both spouses would have full legal rights, even if the child is only genetically related to one parent, such as surrogate pregnancies or in sperm donations.
Related Content: How to win child custody after a divorce?
Second, if the kid was born after the dissolution of the marriage, did his or her birth happen within 300 days after the official date of the divorce? If yes, then once again both parties have full parental rights, unless one party entered a new relationship and the child was born into that relationship. For instance, if a bisexual man left a same-sex relationship and had a child with a woman within 300 days of the dissolution of the marriage, then the child isn't the former husband's baby.
Third, if one of the first two requirements is met, but the same-sex couple isn't legally married or in a civil union, did they legally attempt to get married? While it rarely happens, clerical errors and other mistakes are possible. Sometimes spouses did everything correctly but somehow didn't end up legally married. Or their civil union or marriage, at the time of their attempt, didn't meet legal standards, and so it's illegal. Here, the important question is whether the couple attempted to file for a legal marriage. While they won't get the benefits that marriage brings, the non-birth parent of the children won't be punished for not being legally married to the other party and they may get parental responsibilities.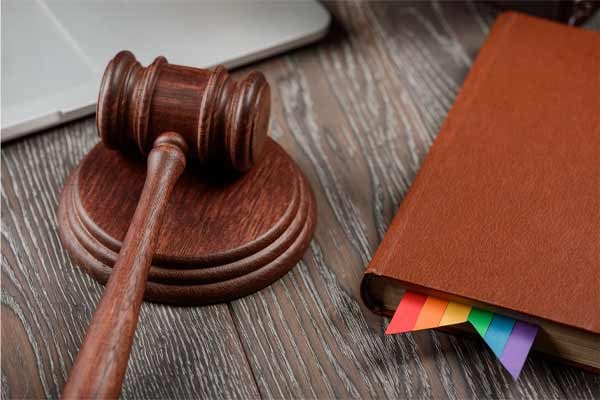 Fourth, if the minor child was born before the marriage or civil union was established, but the non-birth parent adopts him or her legally and adds their name to the kid's birth certificate, then they have equal rights to parental responsibilities.
These rules apply equally to both different-sex spouses and same-sex couples. Ultimately, if you're still worried about whether you'll be granted the same parental rights as your former spouse, the most crucial thing is whether you have legally adopted your kid. Legal adoption means that you're the kid's parent, whether you're related to them genetically.
Contact Our Experienced Cook County Same-Sex Couples Divorce Lawyers Today for Legal Advice! 
At Tommalieh Law, our skilled Orland Park family attorneys are committed to protecting the rights of all clients, providing support and legal guidance throughout the entire divorce process. We're here to make sure that your divorce settlement agreement protects all your interests, including division of property and assets, debt liability, child custody, child support issues, and any ongoing alimony matters. To schedule a no-cost initial consultation, contact our Cook County law office today at (708) 232-0017 for exceptional representation.