Updated on
February 24, 2023
Updated: February 3, 2023
If you're going through a divorce or child custody dispute, it's likely that you've heard of the term Guardian Ad Litem, or "GAL". Before going to court, it's important to understand what you should expect from your guardian ad litem visit.
Keep reading to find out what guardians ad litem are looking for in their investigation, how you can prepare for your meeting, how long the court process will take, and how we recommend you prepare for this meeting.
Sometimes legal help is recommended in order to prepare for a guardian ad litem visit, and if you'd like to discuss how this process works with an attorney, contact one of our experienced child custody lawyers in Orland Park, Illinois today!
Don't hesitate to call our office today and schedule a free consultation at Tommalieh Law!
What is a Guardian ad Litem?
A guardian ad litem is a court-appointed individual who acts as an advocate for the best interests of a child in legal proceedings. This person is typically a lawyer, social worker, or mental health professional who has been trained to assess the needs of the child and make sure their rights are protected. The guardian ad litem will conduct an investigation into the family situation and make recommendations to the court about what custody arrangement would be best for the child. They may also recommend other protective measures such as supervised visitation if necessary.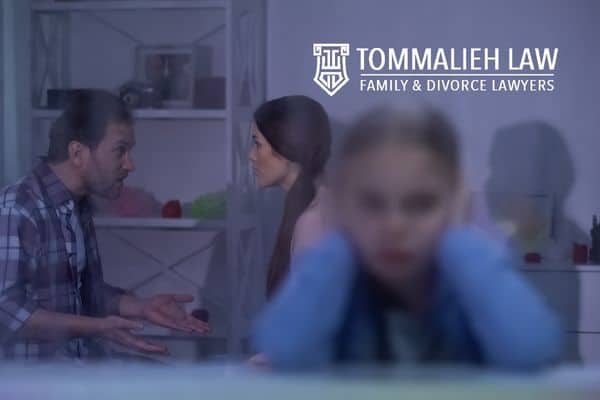 The guardian ad litem visit will take into account all relevant factors when making their recommendation, including the wishes of both parents, any history of abuse or neglect, and any other information that could help determine what is in the best interest of the child. They will also speak with other people involved in the case such as teachers, doctors, or social workers to get a better understanding of what is going on. Ultimately, it is up to the court to decide which custody arrangement is most suitable for the child but having a guardian ad litem involved can help ensure that all parties are heard and that decisions are made with the best interests of the child in mind.
When is a Guardian Ad Litem Appointed?
In Illinois, either participant in a trial has the right to ask for a guardian ad litem visit. If no one asks for a guardian ad litem (GAL), the court may pick one. This is frequently done when they find that the parents are incapable of agreeing on the placement of their child. Nonetheless, there are some occurrences where the court assigns a guardian ad litem right off the bat.
A GAL, or guardian ad litem, is appointed by the court when there are reasonable grounds to suspect that parenting issues may be putting a child's safety at risk or that further investigation is needed to determine what is in the best interest of the child. This could include serious allegations of abuse and neglect, as well as any issues relating to the health and safety of the child. The order appointing the GAL will usually list out the specific reasons for their appointment.
What Happens after a Guardian Ad Litem is Appointed?
Once a guardian ad litem is appointed, the process of gathering information begins. The GAL will then meet individually with each parent and ask specific questions. This meeting provides an opportunity for both parents to express their views and concerns regarding their children's welfare.
Learn More: Find the Best Child Custody Lawyer For You in Illinois!
After these meetings are completed, the guardian ad litem will make a recommendation based on what he or she believes is in the best interest of the children involved in the case. This recommendation will then be presented to a judge who will make a final decision regarding custody and visitation rights.
Why Does a Guardian ad Litem Visit?
A guardian ad litem visit is an important part of the court process, and they will be working with you for as long as it takes to complete their investigation. They are present at all court hearings and will respond to any motions or appeals that affect the interests of the child while the case is pending. In most cases, the GAL stays on the case until the final hearing and may even be required to monitor the case afterward to make sure that parties are complying with the court order.
It is important to understand that a GAL's involvement in a case can vary greatly depending on its complexity and duration. The GAL may need more time if there are multiple hearings or if there is a need for additional research or interviews. Additionally, if there are any changes in circumstances during the course of a case, such as new evidence being presented, then this could also extend the amount of time that a guardian ad litem will work with you.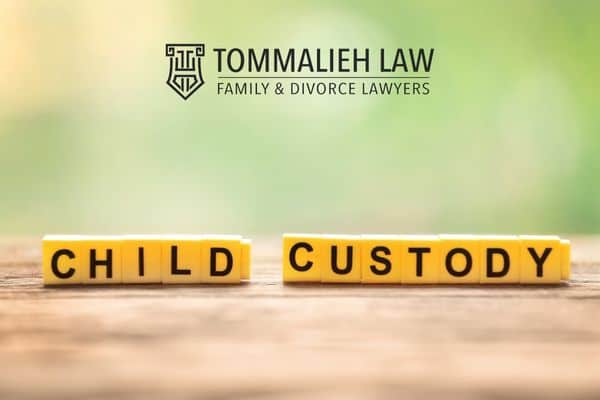 Furthermore, it is essential that the guardian ad litem gets to know your child and his or her needs, so they can make informed decisions on their behalf. In order for this to happen, it is necessary for the guardian ad litem to interview your child if they are at least four years old. This interview will help them understand your child's wishes and feelings, as well as any other relevant information that may be pertinent to the case.
What are Some Tips for Working with Guardians ad Litem?
When working with a guardian ad litem, communication and cooperation are essential. It is important to maintain a good relationship with the GAL, as you will be working together for some time. Keeping the GAL informed of all developments in the case is also necessary. This includes any changes in circumstances or new information that may arise during the course of the proceedings. Honesty is also paramount when dealing with a GAL; lying or withholding information will not help your case and can only hurt it.
It is also important to remember that the GAL's role is to represent the best interests of the child involved in the case. As such, they may ask questions or make recommendations that may not be favorable to either party involved in the proceedings. However, it is important to remain respectful and cooperative throughout these interactions, as this will help ensure that everyone involved gets a fair outcome from the proceedings. By following these tips, you can ensure that your interactions with a guardian ad litem are productive and beneficial for all parties involved.
What is a Guardian ad Litem Looking For?
The GAL will thoroughly investigate every aspect of the child's life, including their life with each parent, school records, and medical records. They will also speak to teachers, parents, and family friends to gain a full understanding of the family's situation.
The GAL investigation is an important part of any contested custody case as it helps ensure that all parties involved are making decisions based on what is best for the children. It can provide valuable insight into a family's situation and help make sure that any decisions made are in line with what is best for the children's well-being. An experienced attorney can further explain how a GAL investigation works and whether it may be necessary in your case.
Tommalieh Law is Here to Help!
If you are facing a legal issue involving the custody of a child, you may be wondering what to expect from your guardian ad litem visit. At Tommalieh Law, we understand that this can be an intimidating process and want to make sure you feel as comfortable as possible. Call us today at 708-232-0017 to schedule your free consultation with one of our trusted and skilled lawyers.