Updated on
August 5, 2021
Updated: February 9, 2023
During a separation or divorce, one parent may get more custody of a minor child or children than the other. In such child custody arrangements, the non-custodial parent might be granted visitation rights. This means there are set times when the noncustodial parent can visit with the children and spend time with them.
Although visitation rights are often granted, a family law court could deny or restrict visitation for many reasons. A common situation is where the family court believes that the child's life may be in danger because of the visitation. The family court judge may deny or restrict visitation if, for instance, the noncustodial parent: 
Has abused the children,
May kidnap the children, or 
Is likely to drink excessive amounts of alcohol or illegal drugs while caring for the children. 
Also, sometimes a custodial parent may deny the non-custodial parent visitation rights without the court's permission. However, it's essential to note that it's illegal to deny visitation to the other parent without a court's permission, this can lead to serious legal complications. If your ex-spouse is denying you visitation with your kids, the experienced divorce attorneys in Cook County at Tommalieh Law can help you fight for your rights. If your visitation is being denied schedule a free initial consultation with our Chicago family law firm today at (708) 232-0017.
What are Some Common Reasons for Denial of Visitation Rights to a Parent?
Some common reasons a parent may deny the other non-custodial parent their parent visitation rights include:
The noncustodial parent isn't paying child support,
Drug or alcohol abuse,
Child abuse incarceration,
Religious differences,
Disapproval of the noncustodial parent's relationships, including a new partner. However, it's imperative to note that this isn't a valid reason for denying visitation, unless the custodial parent brings up a valid issue, such as if the partner has a public criminal record as a sex offender, and
Children's wishes, if the children are mature enough.
If there's a valid, court-approved child custody order in force, it's illegal to deny visitation and can have serious legal consequences for the parent who denies visitation.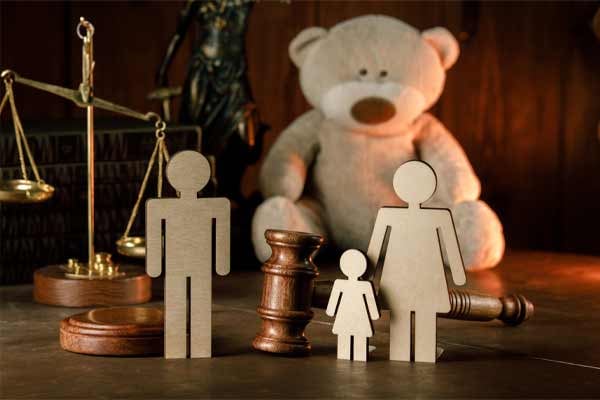 In some jurisdictions, a parent might legally deny the other parent their visitation rights if that parent would risk exposing the child to immediate emotional harm or bodily injury. However, the custodial parent still needs to take specific steps before denying visitation, such as reporting the issue to the authorities. However, this is only allowed under exceptional circumstances.
What Should I Do If My Ex Won't Let Me See My Child?
Under Illinois law, the custodial parent is required to allow for quality time between you and your kid. If they don't have court approval before withholding your rights to visitation, they may lose custody of your children altogether.
After your legal separation or divorce, a child custody and visitation schedule should be in place to help you determine when you and your children will spend time together. If your ex-spouse occasionally violates the schedule, there needs to be a discussion on when the lost time can be made up.
Also, you must keep track of each time this occurs so if it becomes a recurring problem you can take your ex-spouse to court. If your ex isn't willing to schedule make-up days with you or occasionally misses those as well, contact an experienced child visitation attorney to discuss your legal options.
It's essential that you don't take the matter into your own hands as retaliation. If you decide not to pay child support payments indefinitely or forcefully take your kid from the custodial parent, you may face severe legal consequences.
If your ex doesn't allow you to contact or spend time with your kids, they're violating your court-ordered visitation schedule.
You can take action against your ex-spouse by:
Reporting the matter to law enforcement agencies, or
Filing a petition to enforce visitation.
Illinois takes failure to adhere to visitation orders extremely seriously. Your ex-spouse may be charged with a misdemeanor offense and even lose custody of your children if their intentions were ill.
At Tommalieh Law, our Orland Park child custody attorneys take visitation and child custody laws seriously. We believe every child needs the opportunity to build and maintain a relationship with both parents. If you're having child visitation issues, contact our family attorneys as soon as possible.
Call us at (708) 232-0017 or submit an online form to get started with your case evaluation today.
Related: What is the Process for Appealing a Custody Order in Illinois?
How Do You Prove a Father is Unfit for Visitation?
One of the most crucial things to remember about any child custody hearing or proceeding is that the family law court has a duty to rule in the children's best interests. When spouses don't trust each other or can't agree on divorce terms, such as child custody and visitation, a family law judge might order a professional evaluator to investigate and determine whether joint custody between both parents or sole custody to one parent would be the right option for the parents' children.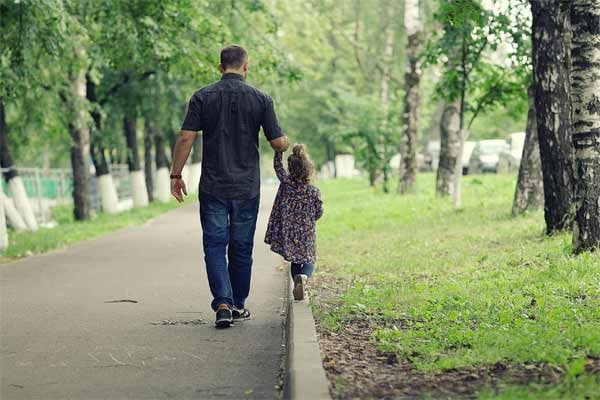 If the family law court deems the father "unfit," the mother will probably receive custody. Some factors that a judge might use to determine a person's fitness as a parent include:
A history of child abuse. Any family law court looks unfavorably on a parent with a history of abusing their children. It's daunting to overcome any type of child abuse charges during custody proceedings. If a parent has been convicted for child abuse in the past, the judge will most probably only allow occasional visitation rights, if any.
A history of substance abuse. Parents who struggled with addiction or have struggled with addiction of illegal substances in the past must prove long-term sobriety and reliability to get any type of custody. A history of relapses may cause a judge to assume that the parent is unreliable and poses a danger to their children.
A history of domestic violence. The court evaluator will investigate whether a child has witnessed past abuse and will investigate any domestic violence claims thoroughly.
The parent's ability to make responsible decisions for a child. The judge must determine whether a parent possesses enough common sense to make age-appropriate decisions for a child for things, such as friends, curfew, staying out of the house, religious activities, and media consumption.
A father's ability to communicate with the children. The judge will want to know that the father has a functional relationship with the child and that the father can easily identify the changes in behavior and the child's needs.
Psychiatric issues. If a parent has an aggressive or unpredictable mental health disorder, the family court might deem this as a risk to children. A court evaluator may want to see proof of counselling, psychiatric prescriptions, therapy, and other aspects of the parent's mental health care to establish suitability as a parent.
The parent's living conditions. If one parent moves out of the marital home and the other remains, the court evaluator may need to assess the living situation of the child in both homes.
The child's wishes. Sometimes, the judge may consider a child's opinion in a custody case. Typically, this only applies to kids over the age of 12 who can reasonably express their opinions.
The parent's work schedule. A parent who spends a ton of time working out of the area or who works long or odd hours may not spend enough time with the children or provide adequate supervision. The judge might want to see a willingness to change jobs or relocate to provide a more stable home life for the children.
If you're worried about your situation as a parent before a custody case, having the right custody attorney can be an invaluable asset. Your family law attorney will help you collect evidence to support your argument and can help prove that you have made the necessary adjustments. If your situation involves a history of substance abuse or mental illness, a skilled divorce attorney can find expert witnesses to testify to your level of recovery, stability, and ability to function as a parent.
Contact Our Knowledgeable Child Visitation Rights Attorneys for Legal Advice!
Successfully petitioning for visitation rights is a daunting and messy legal process. Having an experienced Orland Park family law attorney at your side can help make sure that your request for visitation rights is successful. Contact Tommalieh Law today at (708) 232-0017 for a free initial consultation and build a functional relationship with your child.