Updated on
September 21, 2021
Updated: January 18, 2023
In Illinois, same-sex couples have been able to establish civil unions since June 2011 and to get married legally since June 2014. Today, same-sex couples have the same obligations and rights in marriage, divorce, and parental responsibilities as opposite-sex couples. LGBTQ couples still face some unique legal issues during divorce and must be careful to select an experienced same-sex divorce attorney who is familiar with these issues.
At Tommalieh Law, we approach all of our clients, families, and couples with equal concern and compassion. You will be treated with respect and dignity at our family law firm.
Our skilled family lawyers in Orland Park have decades of experience in family law matters. Thus, our legal team is familiar with the most recent court rulings and Illinois laws on parenting, adoption, parenting, paternity, and divorce law that affect all types of families and couples. We have the expertise and resources to handle even the most complex divorce cases. You can rely on our legal team to advocate aggressively for your legal rights and interests in a divorce proceeding.
How Is Child Custody Decided for LGBTQ Parents in Illinois?
Coming to a decision concerning child custody in same-sex relationships, divorce is like a divorce between heterosexual couples. The Parentage Act makes things easier for same-sex parents by allowing both parties to sign a child's birth certificate and for both spouses to develop parent-child relationships.
With lesbian parents, should a child be born to one party, that parent is considered the primary guardian and that would help the court would decide on a child custody agreement; just like for a heterosexual couple.
For gay couples sharing a child, if only one party filled out the legal adoption papers, that spouse is considered the child's only parent. Then, that party wouldn't be required to share child custody after a divorce, but the other party can fight for child custody rights. The child custody dispute can be messy, that is why both spouses should legally adopt the kid as soon as the decision is finalized.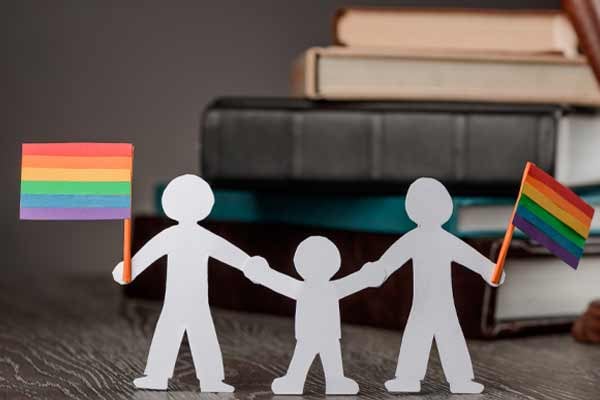 Divorce Issues for Married Same-Sex Couples
The experienced LGBTQ divorce attorneys of Tommalieh Law are well familiar with the unique issues that couples might face during a divorce, such as:
Marriage Versus Civil Unions
Under Illinois law, today, a couple in a civil union has the same legal rights and obligations just like a married couple. A couple in a civil union can convert their legal relationship to marriage by getting a marriage license from their county clerk, solemnizing the marriage in a religious or civil ceremony in that county, and registering their marriage with the county clerk. If a couple in a civil union wishes to separate permanently, they must go through the same legal process that a married heterosexual couple must go through, dissolution of marriage.
Duration of Civil Union or Marriage
When a couple divorces, the length of their marriage and date of the marriage play a crucial role in several aspects of a divorce settlement agreement, including:
Differentiating between non-marital property and marital property.
Determining the distribution of marital property, including the division of pension benefits or retirement accounts. 
Determining the need for and the duration of alimony. 
This can be a significant problem for a same-sex couple who lived together for many years before entering a civil union or getting married. For instance, lesbian couples may have bought property together, such as a home, and commingled their financial accounts before their marriage, which can make it challenging to distinguish premarital properties from marital assets.
The experienced attorneys of the Tommalieh Law will help to document your finances and create a fair differentiation between premarital and marital assets and debts. No matter how complicated your finances are, an experienced lawyer can ensure that you receive your fair share in the final divorce settlement.
Typically, negotiation is the best legal option in these situations. If a family court judge is required to decide these issues, the judge may stick to the letter of the law concerning the duration of the marriage. However, the family court judge may also use their discretion to factor in the duration of a couple's relationship before the legalization of same-sex marriage. The law allows family law courts to consider "all relevant factors" in making "fair" decisions about marital property, child support, and alimony.
Parent-Child Relationships.
The Illinois Parentage Act defines various ways that a parent-child relationship can be established legally. For instance, for lesbian couples, if one spouse gives birth to a child during the marriage, the two spouses are presumed to be the child's parents. In gay couples marriage, each spouse's parentage of a child is established via adoption, biological parentage, or a valid gestational surrogacy agreement. The experienced family law attorneys of Tommalieh Law can help you with any family law matters related to establishing parentage or paternity.
Child Custody and Visitation Rights
When a couple has been raising a child together but only one spouse is the child's legal parent, the other spouse, the stepparent, has no parental rights after a divorce. For example, if the child has a second legal parent who was unwilling to give up their parental rights, the stepparent can't adopt the child or otherwise get legal parentage of the child because Illinois law only recognizes two legal parents of a kid.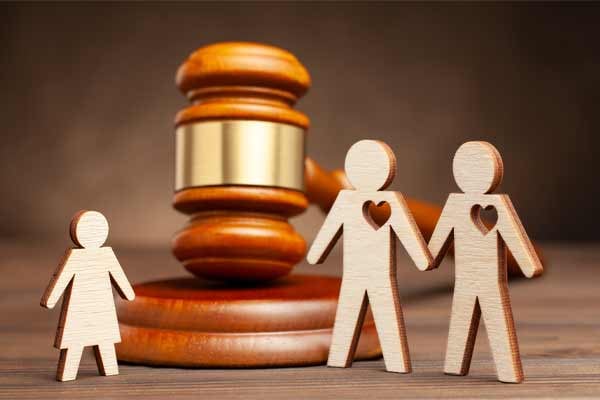 However, Illinois divorce law allows visitation and electronic communication with a minor child by certain non-parents, including step-siblings and stepparents. A stepparent may file a petition with the family law court requesting visitation with the child if:
One of the child's parents has unreasonably denied him or her visitation and
The denial has caused the child undue emotional, physical, or mental harm. The burden is on the stepparent to prove that denial of visitation has caused undue harm to the child, and at least one of the kid's legal parents shouldn't object to visitation. A family law court will consider many factors when determining if to grant visitation, including the duration and quality of the past relationship between the child and the stepparent.
What about "Second Parent" Adoptions in Illinois?
Under Illinois law, when one spouse in a same-sex marriage gives birth to, adopts, or fathers a child, the other spouse may adopt the kid. That process is referred to as second-parent adoption. Also, it's known as co-parent adoption or same-sex parent adoption. A second-parent adoption creates a legally recognized relationship between him or her and the child, that includes all legal rights and responsibilities of any parent-child relationship. This gives the co-parent the legal guidance crucial to offer appropriate parental support besides meeting the child's daily needs, such as clothing, food, education, and healthcare.
The process for a co-parent adoption starts with the filing of a petition with the family law court. This may require court appearances to attend family court hearings. The court may also require home visits from a recommended social worker to verify that the home is comfortable and safe for the child. Our experienced child custody attorneys at Tommalieh Law can work with you throughout the adoption process to ensure your child custody objectives are met.
Contact Our Experienced Orland Park Child Custody Lawyers Today for Legal Advice!
Going through a divorce is a devastating time. To make things easier, hire a child custody attorney in Orland Park from Tommalieh Law who can make sure you get to spend adequate time with your child when the custody battle is over. We have helped same-sex couples in Cook County, Lake County, DuPage County, Kane County, and throughout Illinois get a favorable outcome and we can help you, too. To schedule a free initial consultation with an experienced Orland Park family law attorney, contact our family law firm today at (708) 232-0017.