Updated on
September 6, 2021
Updated: May 22, 2022
When you think about getting divorced, you likely picture a couple arguing in family law court under the watchful eye of a judge. Perhaps they can't agree about child support, parental responsibilities or maybe they are fighting over who will keep the marital home. Reality TV shows and movies have sensationalized what the divorce process looks like and what the legal process involves. While some contested divorces can cause a screaming match in a courtroom, most divorce agreements are reached by both parties behind closed doors.
Most spouses don't know what the Illinois divorce process involves until they're thrown into the middle of it. Dissolution of marriage isn't easy, emotionally or physically, and the division of your family is bound to take an emotional toll on you and your children. While you can never fully prepare yourself for the emotional trauma that will undoubtedly come with your ending marriage, knowing what divorce proceedings include can make you feel more in control of a life-changing life event that you perhaps never expected.
If you're contemplating getting a divorce, it's essential to hire an experienced divorce lawyer. Our experienced divorce attorneys in Orland Park, IL, have helped thousands of couples in DuPage County, Cook County, Lake County, Kane County, Kendall County, Will County, and throughout Illinois get a favorable outcome and we can help you, too. To schedule a free initial consultation, contact our Cook County family law firm today at (708) 232-0017. 
What are the grounds for divorce in Illinois?
In Illinois, the grounds for divorce include:
Impotence during the marriage and thereafter;
Bigamy;
Adultery committed at the time of the marriage;
Absenting for one year or willful desertion;
Habitual drunkenness for at least two years;
Gross habits caused by the excessive use of alcohol and other addictive drugs for two years;
Attempt at the other party's life;
Extreme and repeated mental or physical cruelty;
Conviction of a felony offense or other infamous crimes;
Infection of the other party with a sexually transmitted disease;
The requirement of living "separate and apart" doesn't mean that the parties must be physically separated. Further, periods of living together while trying to reconcile or continued living in the same home after the breakdown of the marriage could be considered living "separate and apart" for the sake of the required separation period.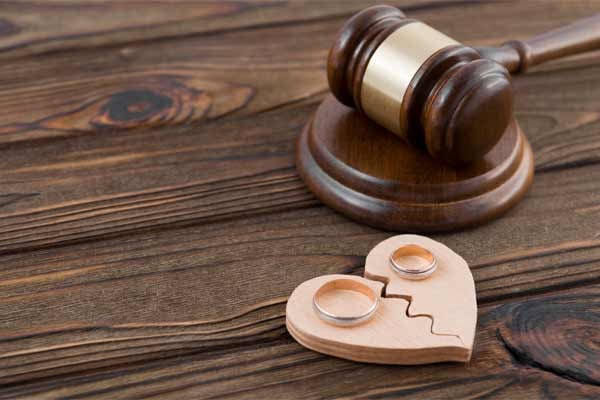 What Is the Divorce Process in Illinois?
A divorce starts by filing a divorce petition for dissolution of marriage and serving the divorce petition to the other spouse. If your soon-to-be-ex-spouse doesn't respond to the petition for divorce, the divorce process will proceed uncontested by default. The family law court will decide on marital issues and enter judgment.
An uncontested divorce doesn't mean that the judge will automatically approve the terms of the settlement. The family law judge will approve settlement terms that are reasonable regarding property division, child support, and allocate parenting time and parental decision-making for the children of the marriage.
Each spouse must complete a Financial Affidavit, which includes their expenses, income, assets, debts, and other financial-related matters. This is also the time to discuss alimony.
Be Prepared: Illinois Divorce Checklist
Alimony, also called spousal support or spousal maintenance, is a question frequently asked in consultation with a divorce attorney. The Illinois divorce process often begins with one spouse wondering if they can avoid paying spousal maintenance. Starting January 2018, the spousal maintenance guidelines in Illinois changed. It's essential to hire a skilled divorce attorney who can help you draft a divorce decree. Further, be sure you're clear on your obligation to notify of remarriage, and of your potential requirement to reimburse spousal support paid after a cohabitation starts.
How Long Does it Take to File for Divorce in Illinois?
Unlike some states, Illinois doesn't have a mandatory waiting period for an uncontested divorce. This means that once a spouse files the divorce papers, no "cooling off" period has to happen before the divorce process starts.
Although there's no waiting period in Illinois, there are residency requirements that must be met first. Before you can file a divorce petition in Illinois, either you or your spouse must have lived in the state for at least 90 days. If you have minor children, then you and your spouse must have lived in the state for at least six months.
However, for a contested divorce, there is a waiting period of up to six months. If the other spouse disagrees with the divorce itself or with some of the major family law issues, such as property division, child support, or child custody, that doesn't mean the divorce process can't move forward.
Also, if your spouse isn't present when you file the divorce petition, you must serve them with the divorce documents. Then, after you serve your spouse, he or she has 30 days to respond. However, if your spouse can't be found or refuses to respond, the divorce process will proceed as an uncontested divorce.
If your spouse doesn't need to be served, he or she can sign an Entry of Appearance in advance.
Typically, the Illinois divorce process is fairly quick as long as both spouses agree on the big aspects of a divorce. The more conflicts in the divorce case, the longer it drags out.
How to Split Up Marital Assets During a Divorce in Illinois
Under Illinois divorce laws, financial assets, including brokerage accounts together with other physical entities and investments, fall under the marital or separate property. But before a family court judge moves forward with dividing that property, the court must establish what category the property falls under. The marital property belongs to both parties. Separate property belongs to one spouse.
Under Illinois divorce laws, marital property is any property gained or earned at the time of the marriage. Separate property is what each party gained or earned individually before their marriage. This includes inheritance money or gifts passed down from one person to an individual spouse.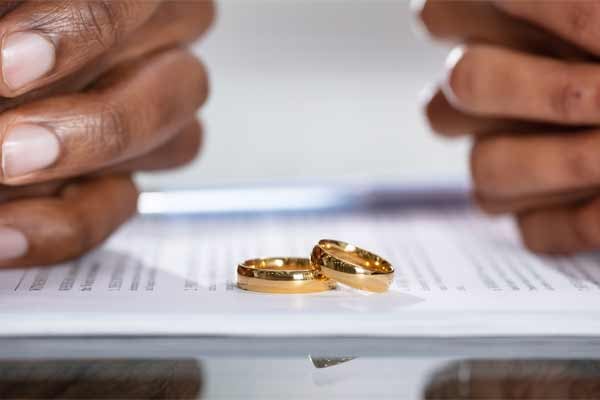 However, it's essential to note that separate property can become marital property. For instance, if one party deposits inheritance money into a joint bank account with the names of both spouses, that inheritance money becomes marital property.
Once the court distinguishes between marital property and personal property, the family court judge moves forward by dividing marital property.
Illinois divorce laws state a judge will divide physical property and marital assets based on fair distribution. This means the judge will divide marital property fairly. Remember that this doesn't mean a 50/50 division based on the value of marital assets and property. Rather, the court will consider certain factors, including:
Contribution of each party to the increase or decrease in value of marital assets and property
Duration of the marriage
Economic resources of both spouses
However, unlike in other states, in Illinois, misconduct in marriage isn't among these factors. So if one party committed adultery, that doesn't give the filing spouse a bigger stake in the marital property.
Do You Have To Go to Court for a Divorce in Illinois?
Even if both spouses agree on the terms of the divorce in advance, the marital settlement agreement must be presented to a family court judge. Depending on the family law issues resolved in the divorce agreement, the judge might require more information or have questions. Also, the judge may require that one spouse, and sometimes both spouses, appear in the family law court for a 10-minute presentation. If the divorce case isn't settled, then there could be several court appearances at which you and your spouse must be present to resolve the interim issues or to testify at the final hearing.
Contact Our Experienced Chicago Family Law Attorneys Today for Legal Help!
Creating a divorce agreement is a complicated, lengthy, detail-oriented process that requires the help of an experienced legal professional. Whether you and your spouse are leaning toward an uncontested divorce or litigation to outline and complete the terms of your agreement, you need a skilled family law attorney to advocate on your behalf and protect your interests and rights. The legal team at Tommalieh Law can guide you every step of the way. Our Illinois family law firm brings top-notch skills to our clients while offering them personalized attention and case customization. If you're contemplating filing for divorce in Illinois, contact our experienced Cook County divorce lawyers today at (708) 232-0017 to schedule a no-cost initial consultation.