Updated on
November 15, 2022
Updated: January 5, 2023
At Tommalieh Law, "is it okay to date other people before my divorce is final", is one of the more commonly asked questions. Granted, while it may sound tempting to jump right back into the dating game, it is important to understand the potential legal ramifications of doing so.
If you don't want to end up harming your divorce case, it's important to be cautious. It's best to speak with a knowledgeable Orland Park divorce attorney today for a free case review!
Dating Before Divorce
First, while there are no laws prohibiting you from dating during a divorce lawsuit, it could potentially have an effect on the outcome of your case. The reason is that, in the eyes of the law, you are still married until your divorce is finalized.
This means that any romantic relationships or sexual encounters you have with someone other than your spouse could be considered adultery.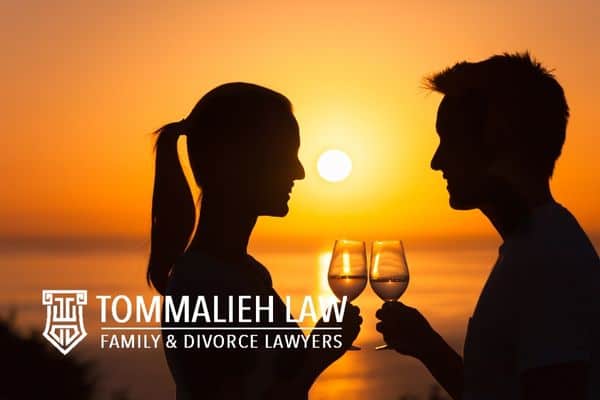 Adultery is the legal term for cheating on your spouse and is considered a fault in many states when determining the division of assets ("marital property") or spousal support.
Statistically, adultery constitutes a significant percentage of the grounds for divorce, as opposed to legal separation.
As you should know, the purposes of divorce include the division of property (i.e., marital estate) and debts acquired during the marriage, as well as deciding on custody, child support, and spousal support.
Not only could adultery potentially affect the outcome of your divorce, but it can also lead to additional tension and animosity between you and your ex-partner, making it even more difficult to come to an agreement.
The Costs of Dating During Divorce
You know, they say there's no such thing as a free lunch. And in this case, the cost of dating during divorce may not be monetary, but it could potentially have a negative impact on the outcome of your case.
As mentioned previously, any romantic or sexual relationship you have with someone outside of your marriage could be considered adultery. And in some states, this can have consequences in the division of marital property, alimony payments, and even custody rights.
In addition to the legal implications, dating during divorce can also emotionally complicate things for you and your children. If you have children with your soon-to-be ex-spouse, they may struggle with the idea of their parent dating someone new.
It could also potentially create tension and conflict in co-parenting if your ex-spouse disapproves of your dating partner. It's important to take time to heal and focus on yourself before jumping into a new relationship.
Furthermore, if your spouse discovers that you are dating or engaging in sexual intercourse with someone else, they may use it as a reason to delay the proceedings or take legal action against you.
This shows that you've committed adultery which could result in accusations of adultery in the divorce process.
It is also important to consider the emotions you may be experiencing during your divorce. You may feel vulnerable and want companionship, but jumping into a new relationship too quickly can lead to further complications and hurt in the long run.
What's the Best Way to Approach Your Divorce While Waiting?
Don't rush into any new romantic relationship while your divorce is pending. Consider therapy or even joining a support group to help you cope with emotions and move forward.
If you do decide to start dating while your divorce is pending, be honest and open about your current situation with any potential partners.
And remember, there may be someone special waiting for you on the other side of your divorce.
Additionally, be sure to discuss any potential decisions or actions with your divorce lawyer before moving forward, as they will have a better understanding of how it may affect the outcome of your case.
The Potential Risks of Dating During Divorce
As mentioned above, dating after filing for divorce can have legal implications and can potentially negatively impact the outcome of your case.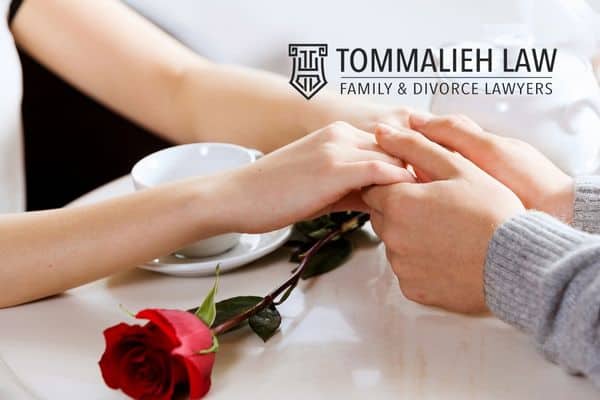 Summarily, these are some potential risks:
Delays in the divorce process
Conflict with co-parenting
Emotional complications for you and your children
Legal action was taken by your ex-spouse.
In some cases, it could affect alimony payments
Can a Court Order Keep Us from Dating?
Too many couples are eager to move on and start dating again after a divorce. After a breakup, you may feel pressured to start dating again quickly.
But you must be aware that there is no automatic legal prohibition on dating while your divorce is pending. However, the court can potentially order one or both parties not to engage in romantic relationships during the divorce proceedings until the divorce is completed.
This usually applies to situations in which there are allegations of adultery or if there are concerns about introducing new partners to any children involved in the divorce.
Also, if there are concerns about one party using their new partner's financial resources during the divorce trial.
To be on the safe side, it is smartest to hold off on dating until your divorce papers are finalized - usually by a divorce decree.
It will ensure that the process runs smoothly and minimize any potential complications or conflicts.
Top Tips for Dating During Your Divorce
Be honest about your current situation with any potential partners
Avoid introducing new partners to any children involved in the divorce
Be cautious of using financial resources from a new partner during the divorce process
Consider waiting until the divorce is finalized before starting to date again
Consult with an experienced divorce attorney about any concerns or complications that may arise from dating during the divorce, e.g., custody matters, marital assets, legal claims, etc.
Bottom Line
At the end of the day, it is up to you to make the decision that is best for you and your situation. However, it is wise to take caution and consider the potential consequences (legal, financial, emotional, and physical) before diving into a new relationship during your divorce proceedings.
So, it is in your best interest to wait until your divorce is finalized before entering into any new relationships.
Before getting involved with anyone new, it is best to discuss with a family law attorney and fully understand any potential consequences. At Tommalieh Law, we prioritize our client's best interests, legal rights, and will guide you through the entire divorce process.
Get in touch with us today for a consultation at (708) 232-0017.