Updated on
November 6, 2020
Updated: January 17, 2023
The legal requirements pertaining to getting a divorce vary for each state. If you want to learn about the Illinois divorce process, you should know that it will only apply to you if you have been a resident of Illinois for more than 90 days. 
Getting divorced isn't easy. However, it can get even more frustrating if the situation gets out of control. Having a partner who doesn't cooperate with you is already too much of a burden. Thus, seeking legal advice is the right way to go about the process. We have listed down some of the essential points that you should know to understand the filing process better and get an idea of how to file for divorce in Cook County, Illinois.
How Do I File for Divorce in Illinois?
The grounds for divorce will determine how you need to file for a divorce in Illinois. It could be either a fault-based divorce or a no-fault divorce. A no-fault divorce is the one where one partner is not leaving the other because of any misconduct to the marriage.
In contrast to that, a fault-based divorce is defined as one where either partner is responsible for something that they shouldn't do. This could range anywhere from adultery, impotence, felony, abandonment, abuse to drug addiction. If your partner has committed any of this or some other misconduct, you should consult with a divorce attorney in Orland Park immediately to further discuss the case.
For couples who want to take a divorce simply because they do not get along well or the marriage is broken, it will be a no-fault divorce, and the process will be much easier. Since the type of divorce has nothing to do with how property will be divided, most people prefer going for a no-fault case. However, if the situation is at an extreme, you should always seek legal aid before making a decision.
Depending on the estate or county you reside in, you will have to fill several forms. These include forms like domestic relations cover sheet, summons, affidavits, petition for dissolution of marriage, and certificate of dissolution. If a minor is involved, there will be an addition of forms including parenting agreement, visitation form, and form regarding child support cases. The forms mentioned here are Cook County divorce forms. There might be slight changes with the change of county.
How Much Does it Cost to File for Divorce in Cook County?
When filing for a divorce petition, you should be prepared for various filing fees that you may have to submit. Firstly, there will be a fee for multiple divorce documents. Thus, if you try to fill them yourself and get them wrong and would have to serve again, it would be a hustle which is not something you want.
Hiring an attorney will help you save time and money. Apart from that, there is a court fee, attorney fee, and other expenses depending on how complicated your case is and how long will it be in place.
If there are other complications in the case, you may want to file for a temporary order for child support, alimony, or other related issues. A temporary order will help you sustain a position which you had before divorce until a final order is passed.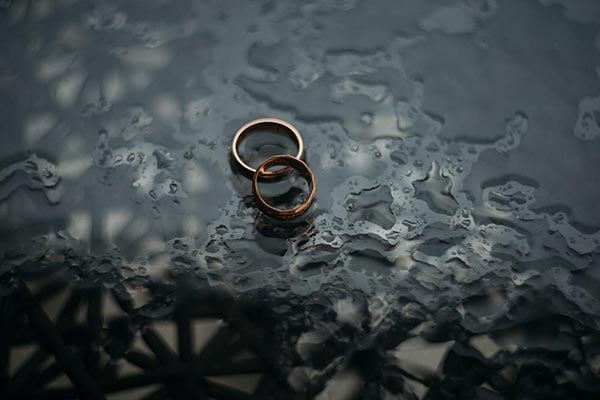 Uncontested Vs Contested Divorce
The difference between an uncontested and contested divorce is essential as it will define various aspects of your divorce. Uncontested divorces are when both partners agree for all the arrangements that will be made after the divorce. This may include decisions made regarding the division of property, alimony, child support, visitation hours and other important decisions that you need to take. If this is the case, the court will review your plan, and if the judge thinks it is a fair and just plan, they will approve it. However, if there are complications that are not catered or if one person is getting more leverage than the other, the court has every right to change it.
A contested divorce, on the other hand, is one where one person does not agree either on the divorce itself or the conditions given by the petitioner spouse. The defendant or respondent, in this case, can make the divorce a contested one. In such cases, the judge might give you time to agree on a deal or will make the decision on your behalf if that is required.
Another option for an uncontested divorce could be a simplified joint divorce. However, to file such a divorce case, you need to meet specific requirements if you are a resident of Cook County, Illinois. Firstly, no minors should be involved in the divorce. In addition to that, either of the partners shouldn't possess real estate property, and your marital estate should be less than $50,000. Furthermore, you should be married for less than eight years, and your combined salary should be no more than $60,000 per year.
There shouldn't be support required for either of the spouses, and there should not be any underlying issues from the divorce that are yet to be settled. If such is the case, the Illinois divorce process will become significantly easier for both of you. If you are unsure whether you qualify for a joint simplified divorce or not, you can always contact an experienced attorney.
How Long Does it Take to File for Divorce?
There cannot be a definite answer to this question. Depending on all the circumstances mentioned above, your divorce can happen in as little as six weeks, or it could take 18 months to finalize. If there are further complications, you can expect a longer time. It's hard to say how long the divorce process will take without having an experienced divorce lawyer review your case.
Our Orland Park family law lawyers have years of experience handling divorces in Cook County, Illinois and  can help you speed up the process. We are dedicated to our clients and are here to make this difficult process as easy and painless as possible. We will provide you with the best legal aid available for any of your family law issues. Contact us today to schedule your FREE case review!